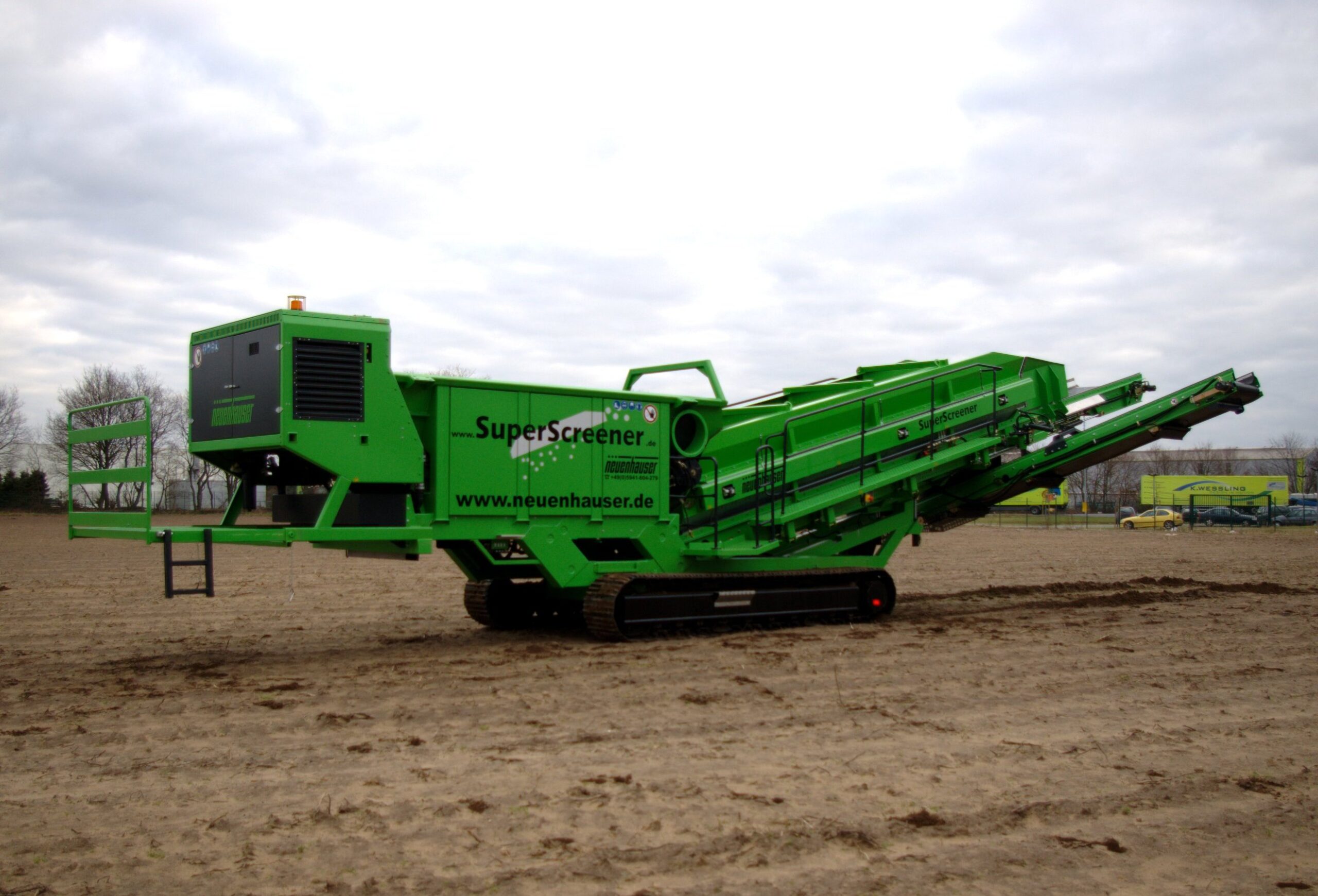 About Neuenhauser
From the dosing hopper to the shredder, Neuenhauser Umwelttechnik has a broad product range that meets the demands of professional processing, which can be as high as they are specific. Based on many years of cooperation with our customers and lots of experience from practice, we plan, implement and produce products with a maximum scope of performance, energy-efficiency and maintenance friendliness.
Our mobile and stationary solutions are entirely aligned with the needs of our customers and the tasks of the different applications. The Neuenhauser products are used, among others, in soil processing, composting, civil engineering and sewer construction, in waste wood processing and plaster recycling. Accordingly, our machines and plants are all made up of high-quality components, meet all safety standards and can be operated easily even in a difficult environment and with demanding materials. Optional accessories can be used to supplement our mobile and stationary products easily.
STAR SCREENS
CLEANLY SEPARATED
The increasing importance of mechanical separation of waste materials in modern preparation increases demand in efficient and diverse screen technology. Star screens are a screening method that has gained a lot in relevance in the last few years.
We set new standards in this area with our mobile star screens for biomass preparation and recycling of domestic, residual and industrial wastes. The Neuenhauser star screen machines are available as wheel and tracked models and particularly easy to use. The screened material is divided into 2 or 3 fractions.
The generously sized hopper is filled with the screening material by a charging device. Then the screening material is evenly transported to the screen deck with a hopper conveyor belt that is nearly maintenance-free. The rotating stars dynamically tap off adhering fines and optimally divided the material into the desired grain sizes.
An angle of attack of 15° extends the screening duration and ensures a very clean separation and highest quality of the screened-off material.
Find out more about Neuenhauser products
---
Give us a call (253) 678-4165