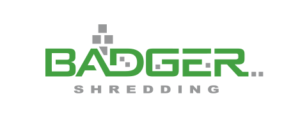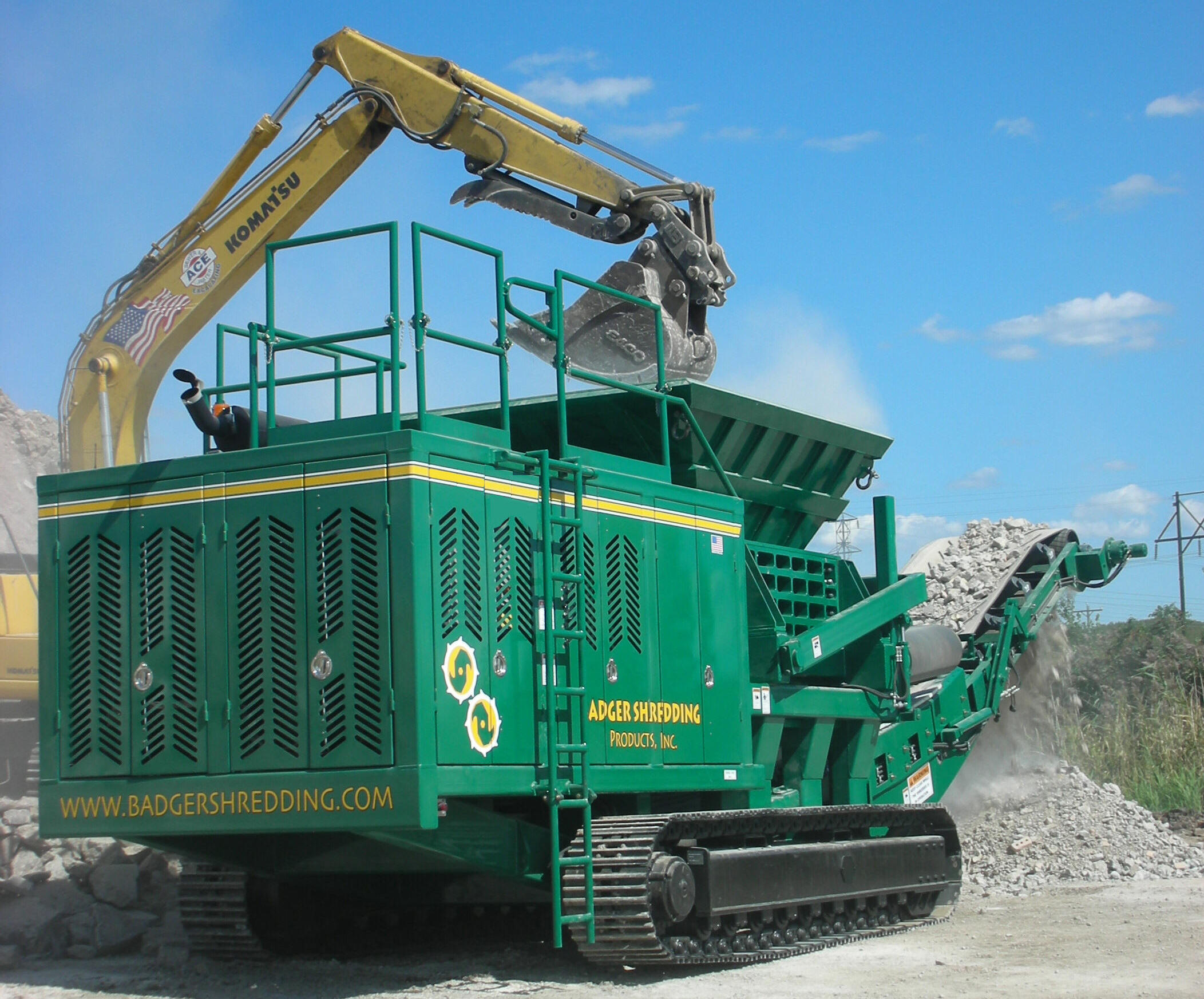 Badger Shredding Products
Badger Shredding Products offers a versatile line of shreddeers to meet the ever demanding needs of our customers. With machines that are mobile, semi stationary, stationary, diesel or electric, there is a Badger shredding product for every need.
Heavy Duty. Twin Shaft. Maximum Productivity
Engineered rugged and tough from the inside out, Badger shredders reduce larger abrasive materials better than any crusher in its class with more efficiency and throughput. Designed with exclusive reconfigurable shaft blades, the Badger provides unmatched versatility for any material. Its high-torque, low-speed shaft design can be configured to shred whatever your job demands. And, it shreds with less noise pollution and dust than ever before.
High-Torque Breaks Down the Tough Material</strong
The Badger's proven performance shreds large abrasive materials so effectively that it eliminates the need for hydraulic pre-processors in your recycling footprint, producing a measurable reduction in cost and equipment. The next time you have a tough job, bring in the Badger – a streamlined, powerful, and highly-reliable job site companion.
Badger Shredding Products Warranty : Reliability Means More Productivity
All components used in the manufacture and fabrication of the Badger slow-speed shredder have been selected for their reputation of quality and aftermarket supply availability. Should you encounter an issue with your Badger, a (12) month / 1,000 hour limited warranty is provided.
Badger Shredding Products : B-Series
Twin shaft, high-torque B-Series Badger Shredding Products are a better way to handle your on-site recycling and material reduction requirements. Engineered to break down larger and more dense materials more effectively, the Badger utilizes an exclusive shredding process instead of a typical crushing motion, allowing the Badger to chew through tough materials more quickly, with less oversight and maintenance. The Badger accomplishes higher productivity and versatility over traditional crushers by utilizing replaceable high-density shredding tips, innovative tech features, and a superior processing design. Badger shreds more types and sizes of materials than anyone else. For your next big job, bring in the Badger and boost your productivity and profitability.
Technical Specifications
STANDARD MODELS
Model B-200
Model B-300
Model B-400
Model B-600
 
 
 
 
 
ENGINE/POWER UNIT
 
 
 
 
Standard Diesel:
 
 
 
 
Cummins T4F
 
 
 
 
Horsepower:
200 HP
300 HP
460 HP
600 HP
Cummins Tier III
 
 
 
 
Horsepower:
170 HP
275 HP
400 HP
610 HP
Electric Option
(1) 200 HP electric Motor
(2) 150 HP electric Motors
(2) 200 Electric Motors
(2) 300 HP electric motors
Unit Weight
45,000lbs
58,000lbs
75,000lbs
90,000lbs
Standard Shredding Chamber dimensions
50" X 60"
50" X 60"
60" X 72"
60" X 96"
No. of shafts:
2 ea.
2 ea.
2 ea.
2 ea.
Standard Number of Blades Per Shaft
12 per shaft
8 per shaft
9 per shaft
12 per shaft
Blade Diminsion:
2-1/2" X 28" Dia
3-1/2" X 28" Dia
3-3/4" X 31" Dia
4" X 34" Dia
Cutting elements per blade
2 ea.
2 ea.
2 ea.
2 ea.
Shaft/Blade RPM
5 to 15 RPM
7 to 20 RPM
10 to 15 RPM
10 to 15 RPM
Machine length in operating mode
31'
35'
44'
48'
Width of belt
36"
36"
48"
48"
Dumping height
8'-0"
8'-0"
10'-0"
10'-0"
Overall unit height
10'-0"
10'-0"
11'-3"
11'3"
Overall unit width
8'-0"
8'-0"
10'-4"
10'-4"
Estimated Production Capacities:
 
 
 
 
Concrete With Rebar
Up to 50 ton per hour
Up to 125 ton per hour
Up to 200 ton per hour
Up to 300 ton per hour
C&D
Up to 25 ton per hour
Up to 50 ton per hour
up to 75 ton per hour
Up to 150 ton per hour
Badger Shredding Products reserves the right to change or improve all models without notice.
Find out more about Badger Shredding Products
---
Give us a call (253) 678-4165