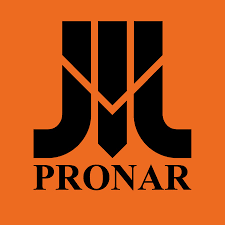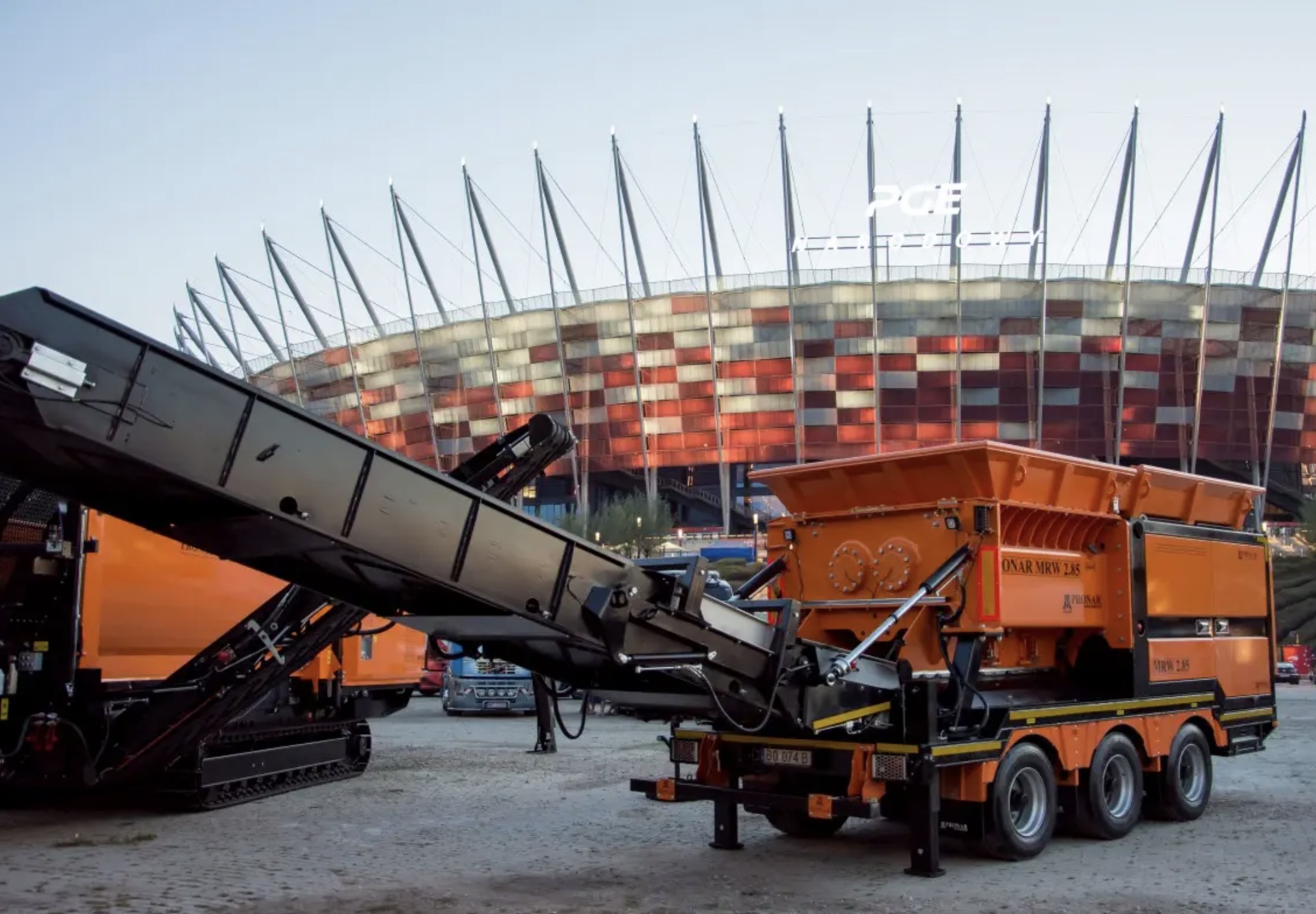 About PRONAR
PRONAR with headquarter In Narew- a Polish company with a global reach- the biggest employer in Podlaskie province with almost 3000 employees. The leading manufacturer of modern agriculture machines, municipal and recycling equipment, pneumatic and hydraulic components , steel sideboards, and axels. Pronar is also one of the biggest manufacturers of rims for agricultural machines in the world. The offer comprises machines that can be successfully  applied  in agriculture, forestry, municipal management, transport and buildings.
PRONAR Trommel Screens
Thanks to the durable construction and simple principle of operation, mobile screens are perfect for working with various materials – soil, compost, municipal waste, coal, aggregate and biomass. The screening drum can be made according to the customer demands  – circular or square perforation, with any mesh size. The dimensions of the machine and the possibility of aggregation, for example with a truck, allows it  to be towed on a public roads without requesting special permits. Wide opening covers provide the ability to quickly and efficiently access the engine placed on a rotating frame, providing excellent access to the powertrain,  hopper and hydraulics.
PRONAR Windrow Turners
Pronar Mobile Windrow Turners are used to optimize the parameters of the biological compost decomposition on heaps to accelerate this process by releasing excess heat, allowing water to evaporate, or wetting the material, aerating and loosening the dropped waste. The shaft with a diameter of 1.2 m allows to achieve a capacity of approximately 3000 m3 per hour of compost on prisms up to 4.5 m wide and up to 2.2 m high. The shaft can rotate at speeds of up to 220 rpm. The choice of direction can be changed at any time by the user, also during work. The knives of the shifting shaft, plowshares, slides of the scraping wings and plowshares of the rear stripping scraper are made of high-resistant steel, thanks to which their service life is increased. – Air conditioning and heating system ensure comfort at any temperature, and the air cleaning system in the cabin (meeting the EN-15695 standard cat. 4) guarantees clean air without dust and odors from the outside.
PRONAR Slow Speed Shredders
Single-shaft slow-speed shredder MRW 1.300 is intended for preliminary shredding of all kinds of materials: green organic waste, wood, biomass, paper, plastics and films, small scrap or bulky waste. Shredding chamber consist of one shaft with 42 knives, counter-knives and sieve. All steel working elements are made of high-strength, abrasion-resistant materials, which ensures long and trouble-free operation of the machine. Pronar MRW 1.300 has the ability to choose a control program depending on the type of batch material. An unquestionable advantage of the machine is its mobility.
PRONAR High Speed Shredders
PRONAR high speed shredders are powerful and easy to maintain.  They can be configured to suit our shredding needs and have options like a magnetic separator and an RDF shaft.  The PRONAR MRS 1.53 high speed shredder is best suited for wood, green waste and compost.  
Find out more about PRONAR products
---
Give us a call (253) 678-4165