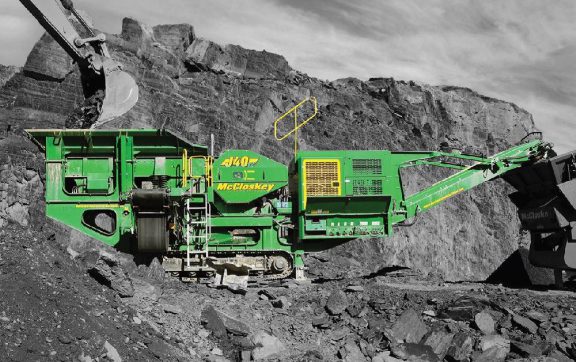 About McCloskey International Limited
Since 1985, McCloskey International has established a worldwide reputation for high performance products that have introduced many of today's key mobile screening and crushing innovations.
Our Head Office and manufacturing facility in Ontario, Canada is an advanced and highly capable 410,000 square foot production plant, while our secondary facility in Co. Tyrone, Ireland houses the world's premier crusher and screener engineering office.  Since 2019, we are part of Metso Corporation, a world-leading industrial company offering equipment and services in the mining, aggregates, recycling and process industries.
McCloskey Crushers
McCloskey offers robust and reliable mobile crushers for the materials processing industry. The high performance range of jaw, impact and cone crushers combine productivity with outstanding durability to achieve the most efficient levels of product reduction across primary, secondary and tertiary crushing applications.
McCloskey Trommels
McCloskey trommels high production rates, versatility, ease of use and unrivalled strength has ensured the popularity with top soil producers, contractors and landscape supply operators.
Find out more about McCloskey products
---
Give us a call (253) 678-4165